LinkedIn is one of the best tools to find a job right now.
In this article, we'll show you 9 steps for how to use LinkedIn effectively to get more interviews and job offers.
We need to do three things if you want to find a job on LinkedIn…
Set up a great LinkedIn profile

Use LinkedIn as a networking tool to get interviews and make connections
Use LinkedIn to apply directly to employers
The steps below will show you how to do all of that.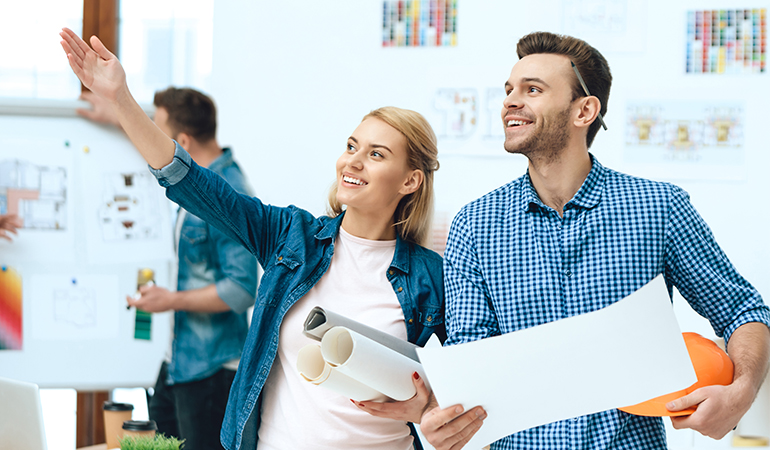 1. Upload a great headshot
Your headshot is one of the first things people see, so if you want to use LinkedIn to land a job, make sure your profile photo is giving off the right impression. Choose a photo that's clear, professional, and friendly-looking. 
It doesn't need to be stiff-looking (suit and tie), but you probably shouldn't choose a photo where you're drinking from a keg, either. 
You can also upload a background image to make your profile stand out further. However, your headshot is more important because that's one of the things employers see BEFORE they even click your profile.
2. Fill out all 50 skills
Make sure you're using all 50 skill slots that LinkedIn allows. This is a big part of how to use LinkedIn to find a job, because it will help you get spotted more.
Recruiters are constantly searching LinkedIn, and skills count as keywords in your profile, which means they help you appear in more searches!
For example, if a recruiter searches for "Phone Sales" and you've listed "Phone Sales" as a skill, it'll make your profile show in their results.
If you need ideas of what skills to put, glance at your own resume, and look at colleagues/peers in your industry on LinkedIn. What skills are your coworkers and LinkedIn connections listing? Use that as inspiration for your own profile.
3. Write your work experience in terms of results/accomplishments
Next, make sure your previous work is in bullet format and easy to read.
You can put a one- or two-sentence description of each role before diving into bullet points, but avoid big blocks of text and long paragraphs. These tend to get skimmed over, and you want your LinkedIn to get READ. So this is important. Then, in your bullets, make sure you're focused on detailed results and accomplishments. Put metrics, data, and numbers whenever possible.
For example, don't just say, "responsible for managing customer questions and requests".
Say, "successfully handled 100+ customer requests per week with a 99% customer satisfaction rating"
That's going to make your bullets stand out a LOT more and make employers want to interview you more, because you're showing the exact type of results you'll be able to get them. You should be doing this with your resume bullet points, too. 
4. Get recommendations
We're almost done setting up your LinkedIn profile to job search effectively. The next step is to ask one or two colleagues to write an endorsement for you.
You can learn more about how to do this (including examples of good LinkedIn recommendations) here. 
Even one or two recommendations will help your profile stand out from all the competition when you're trying to use LinkedIn to land a job.
5. Show volunteer work/community involvement
Not every employer is going to care about volunteer work and community involvement, but some do! So if you've done anything, put it on your LinkedIn.
LinkedIn has a profile section dedicated to this called "Volunteer Experience".
6. Start networking
Networking is by far the fastest way to find a job if done right. This article explains why (and how to get started).
First, reconnect with past colleagues and tell them you're job searching. Don't ask for a big favor (like an introduction to a hiring manager) right away, especially if you haven't spoken in a while. But do tell them you're searching; nobody can help you if they don't know!
7. Take advantage of Easy Apply
You can also apply directly for jobs on LinkedIn via their Easy Apply feature. Search for job titles or keywords, narrow down by location and other search filters (LinkedIn has awesome filters), and then start applying.
If a job offers "Easy Apply", you can submit your details and attach a resume in just a few clicks without ever leaving LinkedIn.
This is ideal because it saves you a ton of time and you don't need a cover letter, either. (Nobody really talks about this, but if you're just applying online and you don't know the hiring manager and weren't referred for the job, you really do NOT need to be spending time/effort on a cover letter).
8. Comment, post, and engage
The more active you are, the more you'll get seen by recruiters, potential new colleagues who can refer you to their company for a job, etc.
Then you can go connect with those people who liked your comment. You'll build more and more connections by doing this. You never know when one connection will be able to introduce you to a hiring manager or get you an interview. So you need to just keep engaging and building your network if you want to use LinkedIn to find a job. 
You can also post content yourself – just keep it positive and professional. You can post examples of past work, case studies, interesting articles you find, questions, and more. The more active you are, the more you'll get seen and potentially receive invitations to interview.
9. Put a link to your LinkedIn profile on your resume
Finally, put a link to your LinkedIn profile in the header of your resume (right after your phone number and email address).
This will show employers you're modern and up-to-date and will get them to click over to your LinkedIn and see all the great content you've added.
This boosts your chances of getting invited to interview and lowers the risk that they'll glance quickly at your resume and move on. Employers only spend 8-10 seconds reviewing your resume at first. Then, they decide if they want to read more or not. So a link up top can help you stand out and keep them reading for longer.